Switchable glass is called smart glass,privacy glass is a new building decoration material that combines the smart film with glass. This laminated smart glass is an innovative opto-electrical laminated glass that composed of two layers of toughened glass on the outer side ,PDLC film in the middle and other composite materials to form a sandwich-like structure. All those materials stick together firmly through special lamination machinery. When powered off, it's opaque; when power on, it turns transparent instantaneously. It's a safety glass that act as smart projection screen too.A variety of glass can be used such as insulating glass, laminated glass, art glass, fireproof glass, etc.It is transparent when power on and opaque when power off,which can be widely used in room partitions,curtain walls,glass doors and windows.

Introductions
The smart glass manufactured in high quality environment to ensure its durable quality.Each procedure is a must handled carefully assure passed quality.Smart glass is with no dirt inside laminated quality last 10 more years. Following is a basic procedure to know how smart glass are manufactured (real guidance in factory live-stream).
1,Wash Glass,Machinery of washing glass
Each piece of clear tempered glass is washed by this machine.Glass must be clean in order to see no stains or dust to influence its quality. Machine size differs,price differs from 5000$-15000$.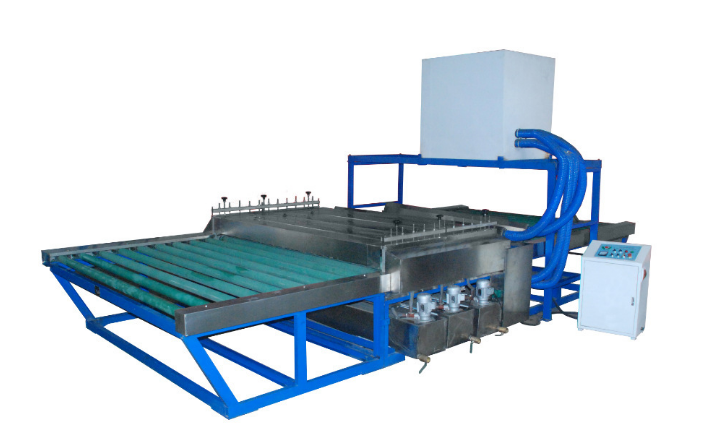 2,Final wipe glass,first glass
There might be some dust still there,using dust-free cloth wipe the surface with water till clean enough and dry.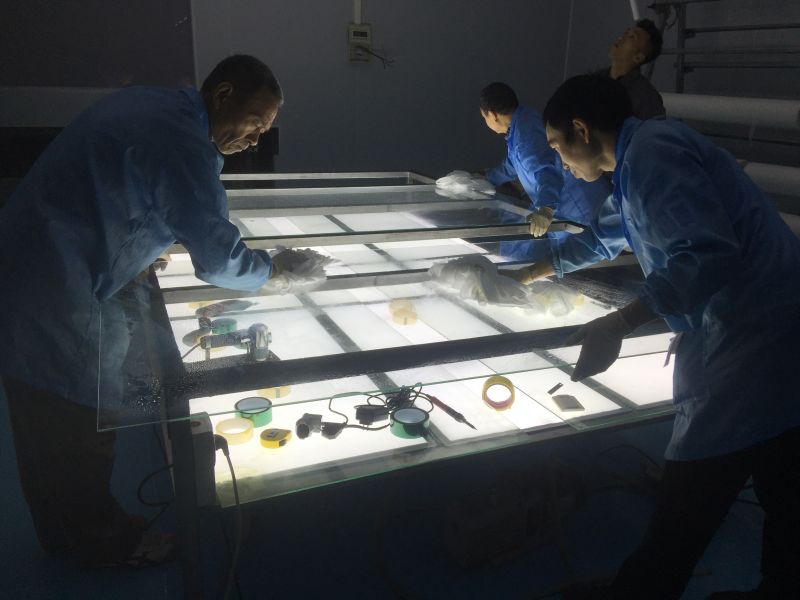 3,EVA film Coating Ⅰ (see below)
Cover the top of the glass with EVA film,this is the first EVA film.Anti-static cleaner tool to stick the finger inks.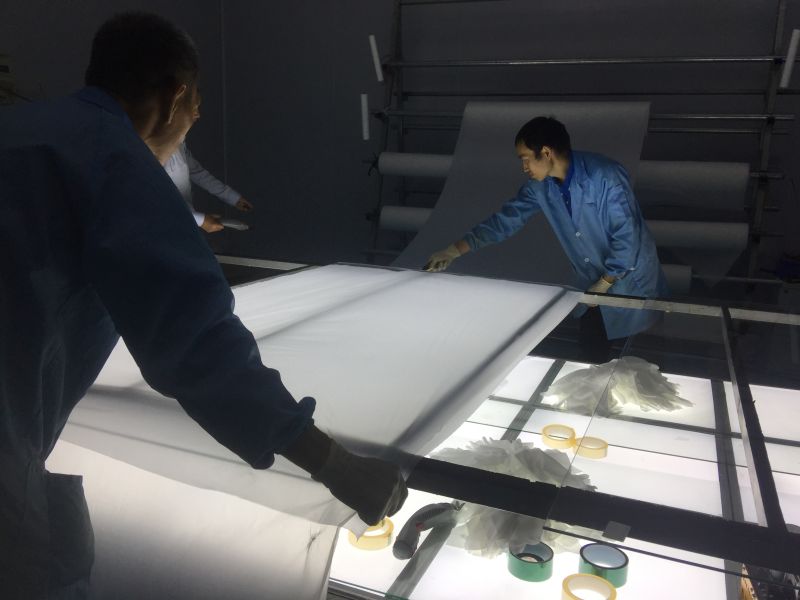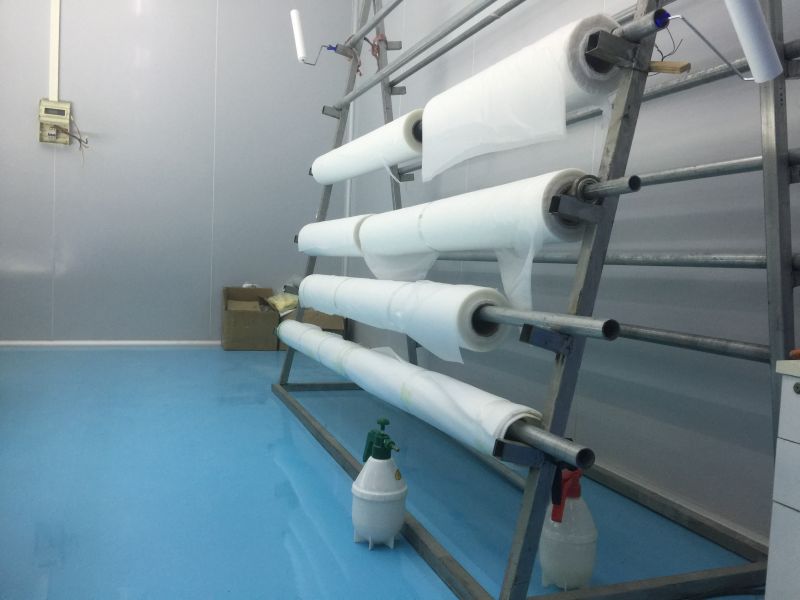 4,PDLC Film Coating
The non-adhesive PDLC film with busbar and wires ready,same size as tempered glass.Then cover the first layer of EVA film with smart film,peel the protective film both sides.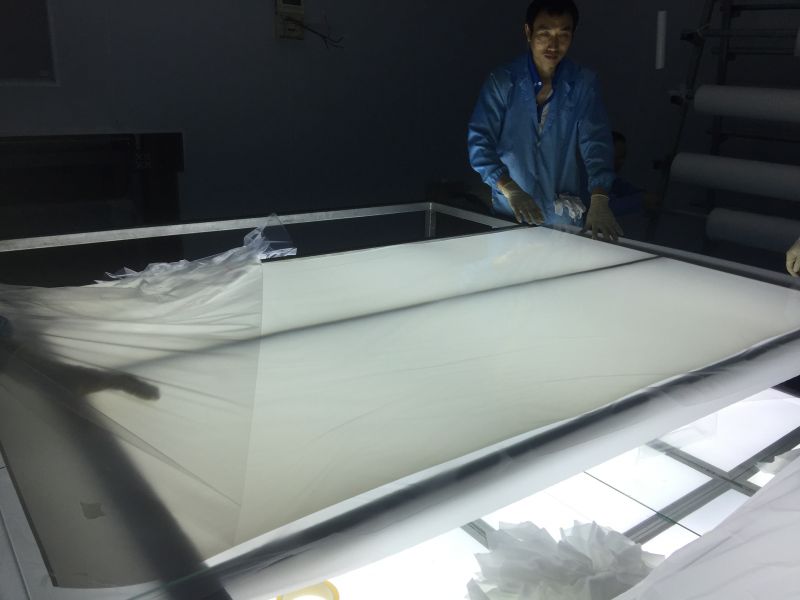 5,EVA film Coating Ⅱ
Cover the 2nd EVA film over the smart PDLC film ,see below. procedure as first one.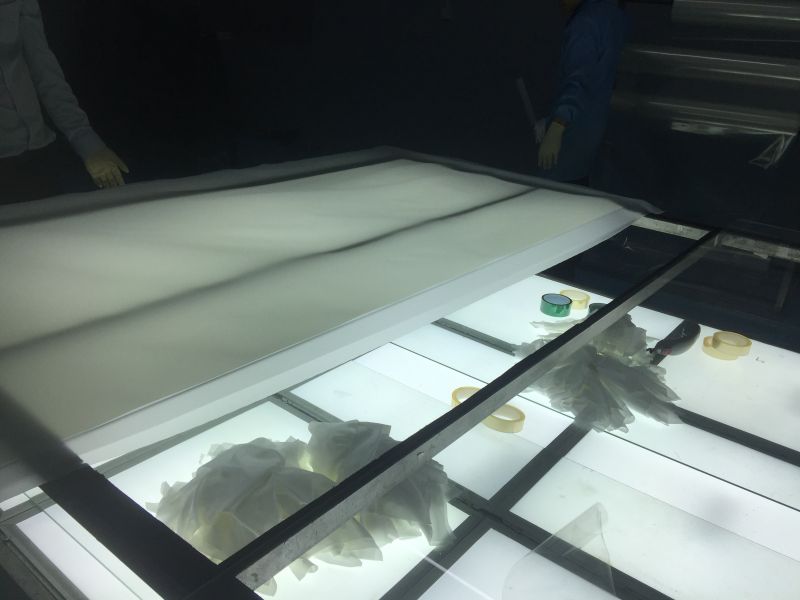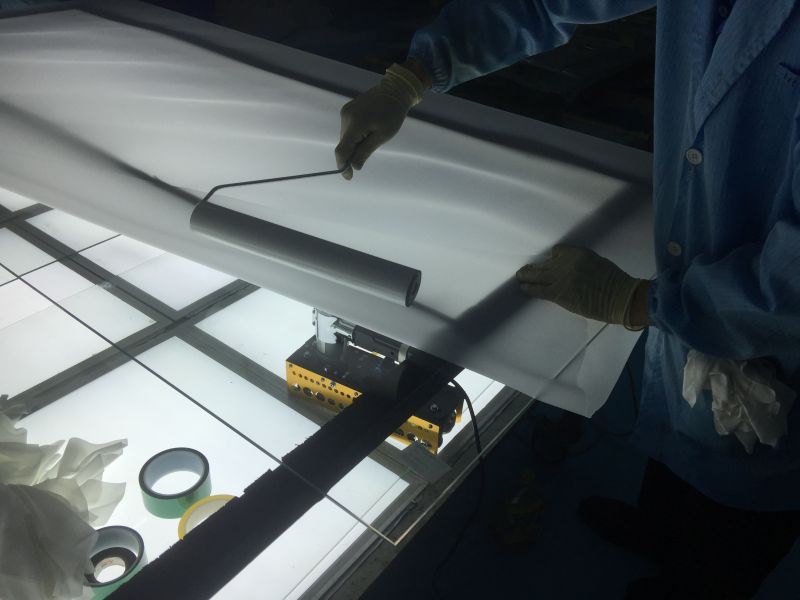 6,The 2nd glass coating
Same procedure of cleaning the first piece of glass, put the cleaned glass on the top ,thus the smart PDLC film are laminated between EVA film and tempered glass.
Above these 6 steps are handled with caution,no dust on each layer making clean laminated glass.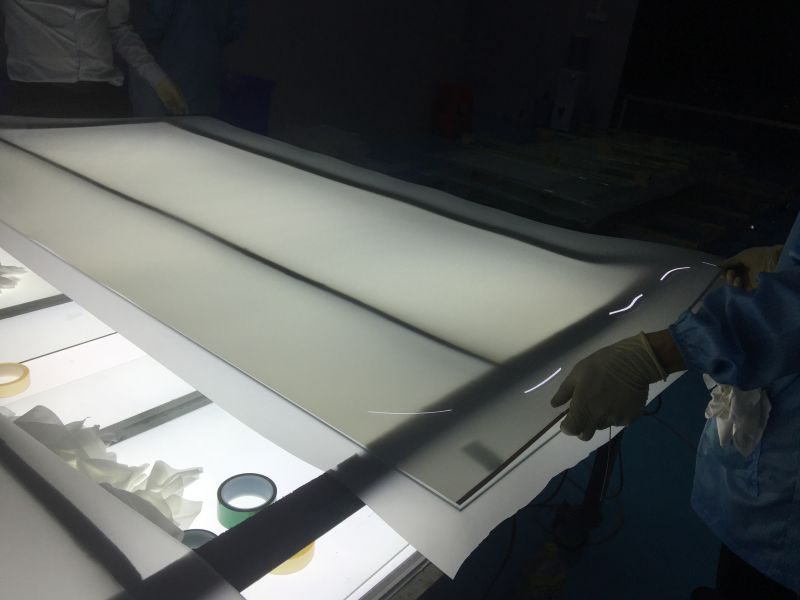 7,Cut extra EVA film edges and Positioning
Cut extra EVA film edges, size same as  smart film&glass. Check all layers are well coated in same size.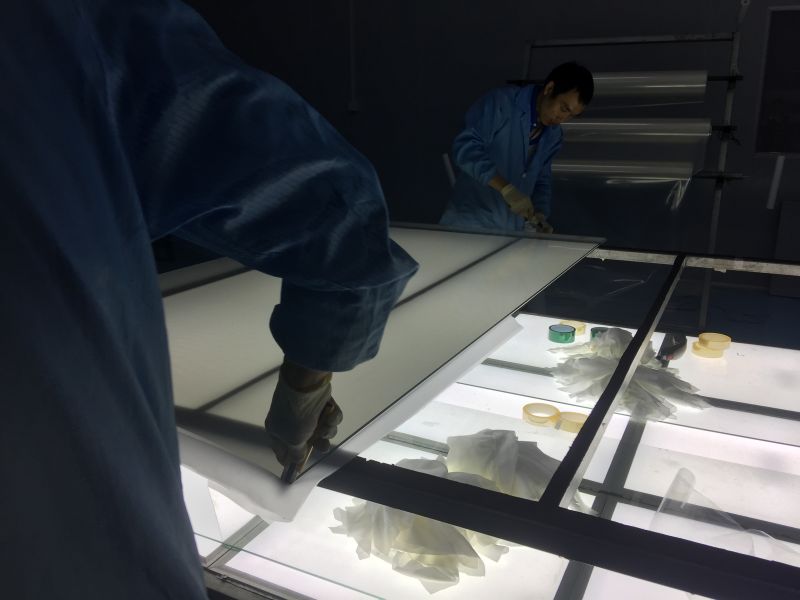 8,Tape side edges with PET film
Heat Resistant PET double-sided tape is warped along the four side edges.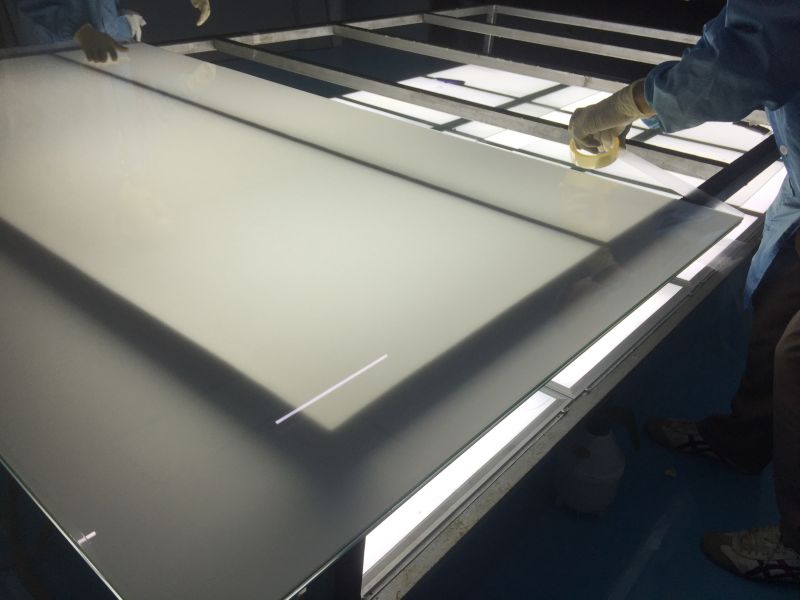 9,Fix wires
Fix the wires with Heat Resistant PET double-sided tape.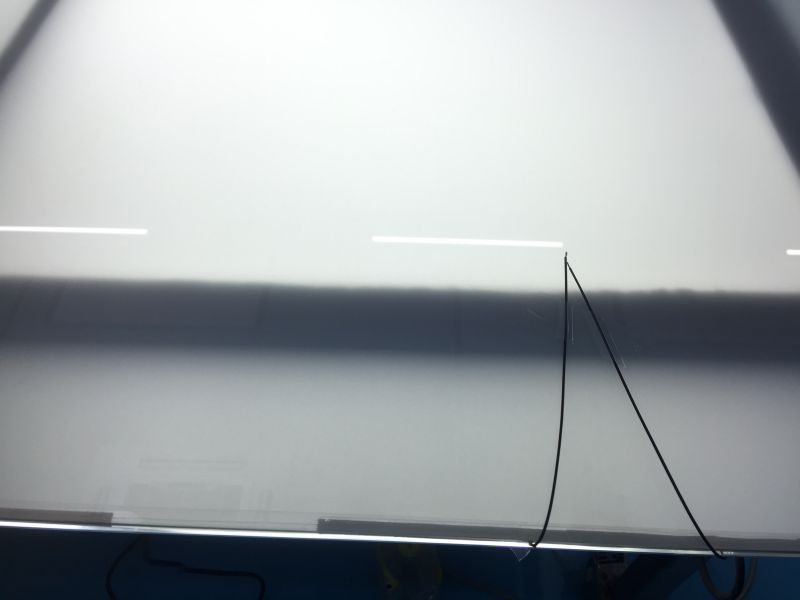 10, Wrap the coated laminated glass with PET bag
Wrap the laminated glass with PET bag with side heat-sealed, empty the air inside to vacuum.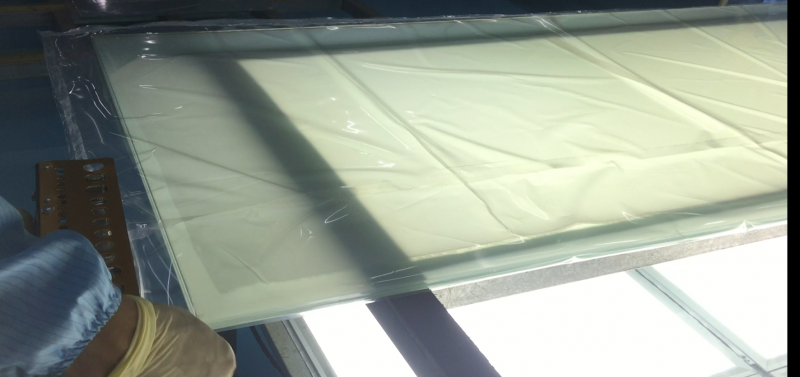 11, Ready for Lamination
One pallet smart glass are finished above 10 procedures, ready to lamination in the furnace.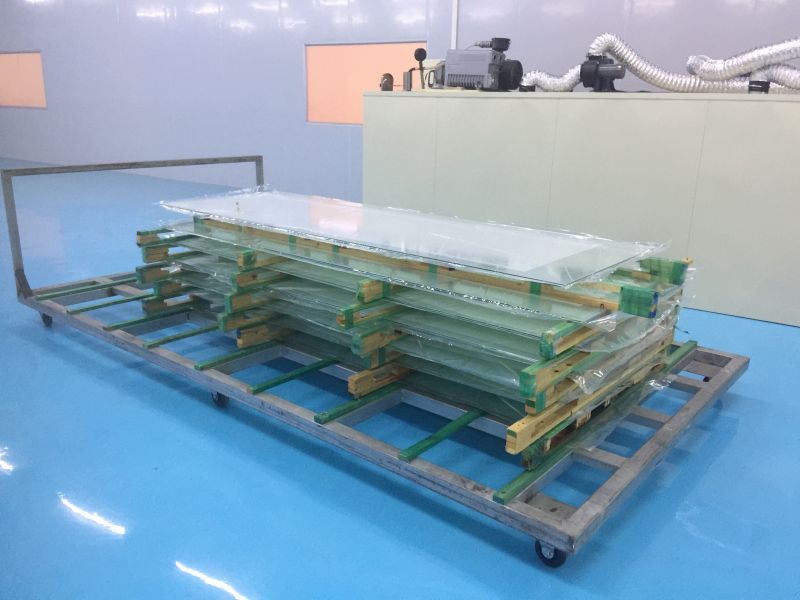 12,Laminate furnace finished lamination about 5 hours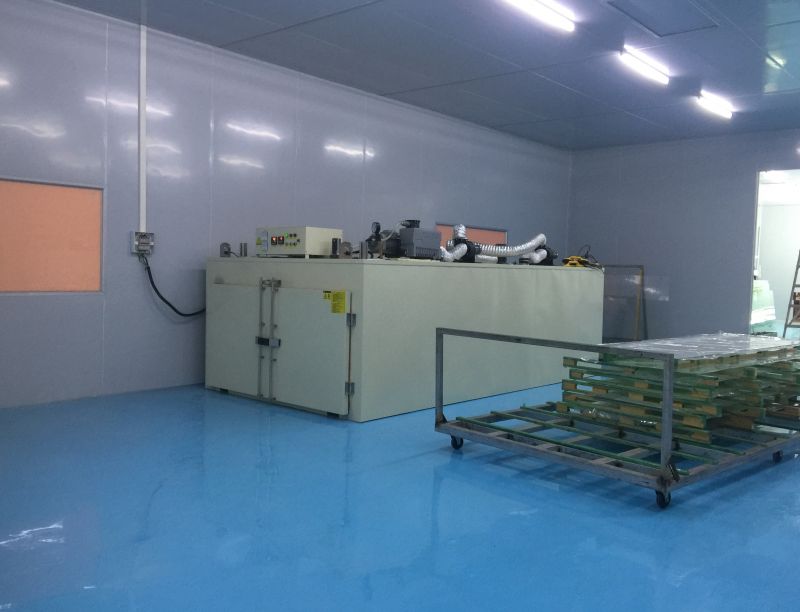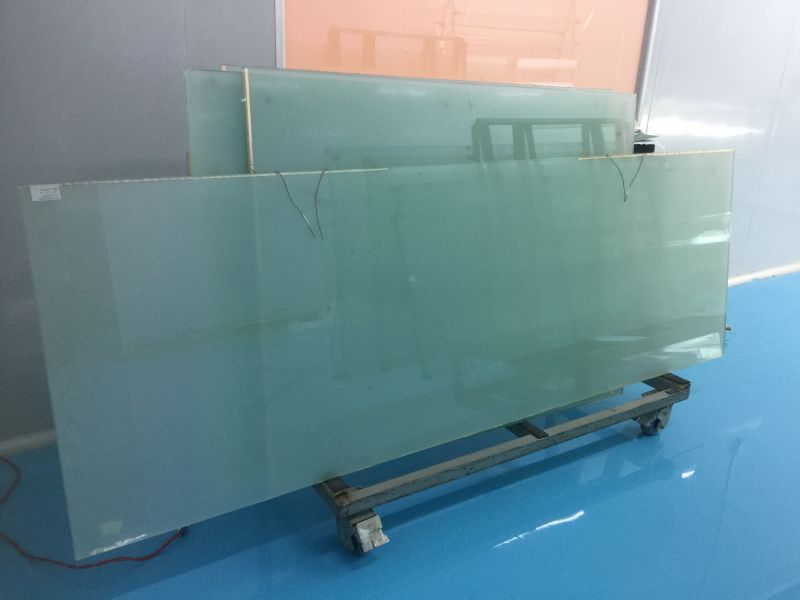 Advantages of Lamination in furnace:
Since the lamination timing is controllable, when the gas and water vapor are substantially eliminated, the pressure in the vacuum furnace is raised. The air in the laminated vacuum glass is reduced, and the bonding strength between the film and the glass is improved and strong laminated.
If you have ideas of importing smart glass or machinery pls send emails to :
sa***@un********.com
for inquiry.